CAPPA is an international certification organization for Doulas, Childbirth Educators and Lactation Educators. Since their our foundation in 1998, they have certified thousands of perinatal professionals.  As one of the first and most comprehensive perinatal organizations in the world, CAPPA is respected for its longevity and its commitment to excellence in both education and unsurpassed student and member support.
CAPPA Childbirth Educators fill an important role in educating and supporting families and the community by providing comprehensive, evidence-based information. As respected professionals, CAPPA Childbirth Educators work in public-health clinics, hospitals, care-providers' offices, and private settings throughout the world.
Details of the CAPPA certified Pregnancy Educator program:
You have a maximum of 2 years to complete all course requirements. You may finish earlier as well. There is no minimum time limit.

Candidate must be at least 18 years of age.

Be a member of CAPPA.

Attend a CAPPA Lactation Educator Training Workshop.

Read the Manual and the required books from the CAPPA required reading list.

Document attendance of two La Leche League, Nursing Mother's Council of local breast feeding support meetings.

Observe a breast feeding class designed for parents taught by an IBCLC, CLC or CLE with proof of attendance. The class must be a minimum of 2 hours.
Review three current research studies. Details / forms are provided in your certification packet.

Submit a one-hour video of yourself teaching.

Create a resource list with information on local support for parents.

Submit two letters of recommendation.

Pass the multiple choice exam and essays. An 85% passing grade is required.

In order for candidates to be eligible for CAPPA certification they must sign and agree to the following forms; Code of Conduct and Social Media Policy, Grievance Policy, Mission Statement, CAPPA Approach / Philosophy Statement, Vision Statement and Scope of Practice.

Please view all of CAPPA's Policies and Procedures.
We will courier your Course material, which you need to go through before the Workshop. Workshop is held Online / In Person thrice a year. Once you register, you also have to submit the Pre workshop study guide before attending the Workshop.

Other Services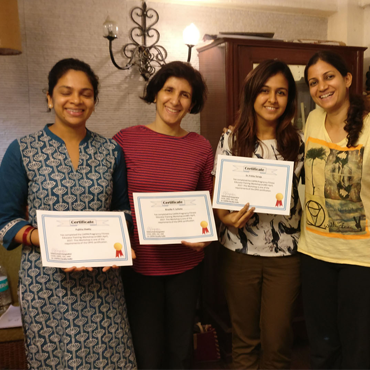 Exercise & Pregnancy go hand in hand. Regular exercise in pregnancy has a lot of benefits. Regular…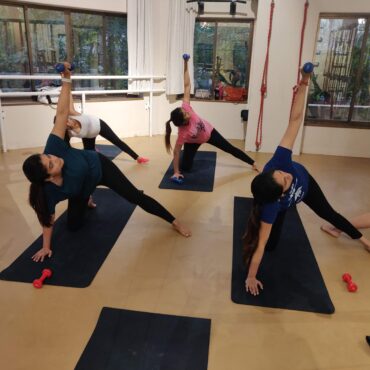 Train to be able to offer Prenatal & Postnatal fitness sessions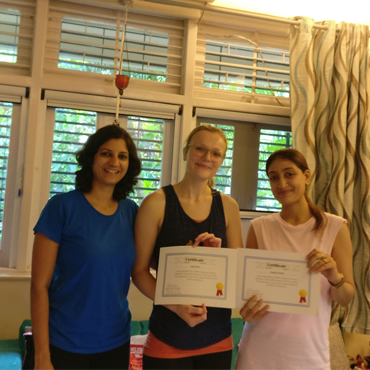 A Birth Professional training to be able to teach Parents all about Childbirth